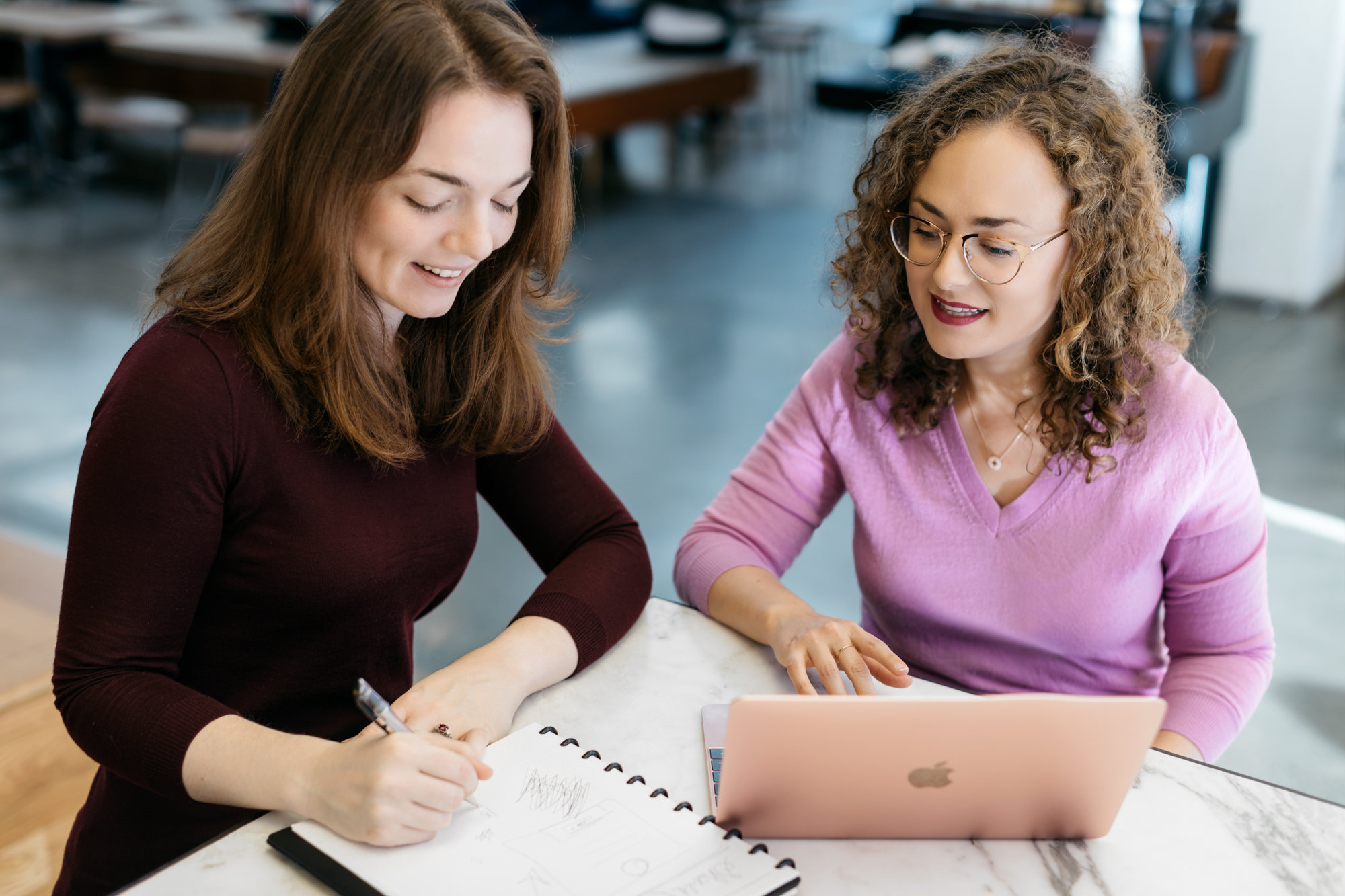 Coaching helps people find their path, purpose, passions, voice—yes, even things that don't start with "P."
It's a partnership designed to uncover truth and creativity inside of you.
Is coaching right for me?
Coaching ushers people through transitions and catapults them forward. You might be ready for coaching if you're on the verge of:
Leveling up at work
Making a career change
Starting a new job, role, or company
Clarifying your purpose
Telling your story
Taking a leap
Creating home in a new place
Redesigning everyday rituals
Uncovering new possibilities
Seeing things differently
Whether you're staring down a fork in the road, preparing for a transition, or tending a seedling possibility, coaching helps you find your North Star and hold it in focus. The best way to find out whether it's right for you is to give it a try.
How much does it cost?
Sample sessions are free. At the end of each sample session, we outline our current rates and packages.
Meet the Coaches
Diana Kimball Berlin
Diana is a product leader and creative catalyst. She holds an MBA from Harvard Business School and trained as a Co-Active Coach at the Coaches Training Institute (CTI).
As a leadership coach, Diana works with clients to develop their self-awareness, decisiveness, and sense of purpose. Drawing on powers of observation honed as a poet and a product manager, she shines a light on the limiting patterns and unlimited potential in everyone, then asks: where do you want to go from here?
Lisa Sanchez
Lisa is a UX writer and leadership coach. She's designed language for all sorts of experiences, from a self-driving car interface to films to enterprise software.
She's found coaching to be a delicious intersection of her passions for design thinking, storytelling, and transformation. She works with designers, technologists, and bosses to carve bold, beautiful paths toward the fuller lives, fulfilling work, and better world they imagine.
Snag a Sample Session
Drop us a note and tell us what you're looking for.