Listen In
Our latest podcast season is all about surprising ourselves and others.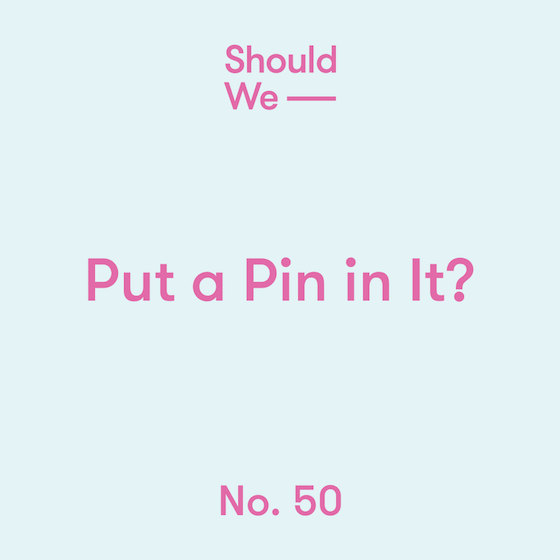 As we head into a purposeful, open-ended pause, we reflect on how much fun it is to make this podcast and share it with you.
Read More →
Each of us shares our reflections on the threshold of new chapters. We talk about maternity leave, negotiating offers, and Cocoon, the newest evolution of Lisa's coaching practice.
Read More →
In this episode, we talk secondhand clothing and firsthand experiences with philanthropy and empathy. What does it mean to be good at receiving, and what are the pitfalls of trying too hard to be a good person?
Read More →
We're Lisa Sanchez and Diana Kimball Berlin, friends and founders of Should We Studios. We go way back. Here's the story.